2015-09-13 17:33:45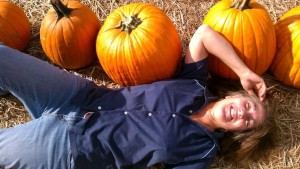 To help raise funds for Lyric Hall's much-needed, new and improved sound system, I'm launching my new solo piece, Staying con la Gana, directed by Carolyn Kirsch, on Saturday, October 10 at 7pm.
There's a reception at 6pm, and an audience talkback immediately follows the performance. Tickets are $25; for an additional donation of $10, I will perform a spoken word interpretation of your yearning, on stage, after my show. All proceeds benefit Lyric Hall. Seating is limited and reservations are strongly recommended by calling: (203) 389-8885. Lyric Hall is located at 827 Whalley Ave., New Haven, CT.
In Staying con la Gana, I combine spoken word and monologues to introduce a cast of characters who are all longing for something – or someone: parents missing their children, women pining for lovers (and others), activists fighting for social justice. Staying con la Gana marks the third collaboration between Carolyn and me.
Hope to see you there!
Posted in:
current news
Read more...
0 comments
---
2012-04-01 16:44:03
This past Friday night I had the honor of performing with some amazing women at an equally amazing space in Hunts Point: B.A.A.D. (Bronx Academy of Arts and Dance).
Never before have I felt so inspired and proud to be a Latina, lesbian and writer-performer.  Please check out the publications and performances of these gifted sistas whenever you can – te prometo, you will not be disappointed: Amber Atiya, J. Skye Cabrera, Yoseli Castillo Fuertes, Karen Jaime, Katrina Ruiz and Yazmin Peña.
B.A.A.D. has been my second home, ever since Charles Rice-Gonzalez first brought me there in 2001, after recruiting me to work at The Point (another gem around the corner on Garrison and Manida).  And though I didn't actually move to HP until 2004, working and performing there from 2001-2004 truly marked a turning point in my life, for it allowed me to reconnect with my Puerto Rican, gay and artistic cultures in ways I had not previously been able to do.  It also solidified my love for working with teens – a big shout out to the original A.C.T.I.O.N. members – and enlightened me about the evolution of the community my family used to call home.
My family has deep roots in Hunts Point – the first apartment my parents resided in after they wed in 1950 was on 1150 Garrison Ave., and both my brothers grew up there until I was born in '63, when we moved over "the bridge" to 955 Evergreen Ave. in Soundview.  By 1970, we uprooted and transplanted to New Milford, CT – a rural town where, for many years, we were the only Latinos, and I spent the next decade and a half planning my escape to NYC.
From 1986, when I returned to New York, until 2006, I lived and came of age in every borough.  By the time I arrived in the South Bronx, HP had come of age in its own way, surviving and thriving despite the decades of white flight, arson, crack wars, prostitution and environmental injustice, thanks to the relentless efforts of the community's leaders, activists and artists who commanded the much-needed attention of elected officials.  Today, Hunts Point Riverside Park, Barretto Point Park and Tiffany Street Pier have beautified and revitalized the riverfront from its former role of industrial wasteland – those places serve as the community's testament to self-reclamation.
Yes, HP still faces problems with drugs, prostitution, and environmental degradation, which is why a space like B.A.A.D. is so vital to the community and its legacy.
Next year, B.A.A.D. celebrates its 15th anniversary.  What Arthur and Charles have done for me, as well as hundreds of other artists, community and audience members, is simply indescribable.  And if you doubt my words, I ask you, where else can you see, hear, feel music, dance, visual art, film, video, theatre, prose, poetry, and spoken word that consistently and unabashedly celebrates women, the LGBTQ community, Black and Latino collaborations?
I am forever grateful to Arthur and Charles for the many opportunities they have afforded me over the years to evolve my work and contribute to a community that continues to reclaim itself.  But don't just take my word for it – check out B.A.A.D. for your Self, and experience the wondrously inspiring intersection of arts and culture that is B.A.A.D. (www.bronxacademyofartsanddance.org)
(Next up at B.A.A.D.:  The Boogie Down Dance Festival in May and Out Like That Festival in June.)
Posted in:
current news
Read more...
0 comments
---
2012-02-05 21:01:50
This is my first blog post on my new website. Stay tuned for more!
Posted in:
current news
Read more...
2 comments
---